About Horsemen's Laboratory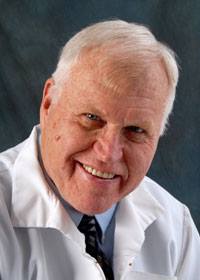 Dr. John Byrd
Dr. John Byrd, the owner of Horsemen's Laboratory, has a lifetime of experience with horses. As a child until entering college he showed horses in pleasure and reining class. During college, Dr. Byrd developed an interest in Running Quarter Horses that included breeding, owning, and racing in eight states. He graduated from the University of Illinois College of Veterinary Medicine and was selected for the first large-animal medical residency at the University of Florida in 1977. During his junior year, he received the Illinois Standard bred Breeders award for the student most interested in equine medicine.
As an equine medicine practitioner in California for 13 years, Dr. Byrd served as ex-officio member of the board of directors of the Pacific Coast Quarter Horse Racing Association where he also served as the organization's official sales veterinarian. In addition, Dr. Byrd frequently officiated as veterinarian for horse shows sponsored by the management of Orange County Fairgrounds in Costa Mesa, California. Dr. Byrd's extensive experience with horses led him to observe how a horse's health could impact performance and out of that Horsemen's Laboratory was established in 1993.
---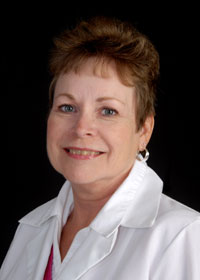 Becky Byrd
Becky Byrd was the person you were most likely to speak with when you call Horsemen's Laboratory for the first 22 years. Becky and Dr. Byrd were married while he was attending pre-veterinary medical school in 1965. She was his assistant and ran the office for him during his days as a general equine practitioner and understood the needs of horse owners. She managed the office of Horsemen's Laboratory as well as Westbrook Stable. Becky and Dr. Byrd met on a trail ride and have owned horses for over 45 years.
In May 2014 Ivy Lewis joined the staff of Horsemen's Laboratory. Becky for the opportunity to do something that has been a blessing to her. She now spends most of her time volunteering to help older folks in our area.
---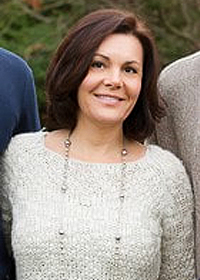 Melinda Byrd
Melinda Byrd, our Director of Sales & Marketing at Horsemen's Laboratory attended Washington State University receiving a Bachelor of Arts in Political Science in 1991. After graduation Melinda held several marketing positions with a Seattle-based restaurant group and in 1993 moved to California to open, Palomino, an upscale Mediterranean Bistro.
Looking for a new challenge, Melinda accepted a position as the Marketing Director for Trump 29 Casino and worked there for several years until she landed her dream job as the Director of Marketing for a luxury shopping center in Palm Desert, California. Seven years ago, Melinda started her own professional organizing and marketing consulting company.
---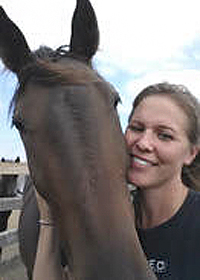 Ivy Lewis
Ivy Lewis joined the Horsemen's Laboratory team in May of 2014. She has had horses throughout her life and understands the challenges that horse owners face. Ivy graduated from the University of Illinois with a Bachelors in Pre-Veterinary Medicine in 2006. She then moved to Georgia and managed a wild animal safari until 2009 when she returned to the University of Illinois to start her Masters. While getting her Masters she ran the University of Illinois's standard bred horse breeding farm. There she had 5 stallions that were collected 3 days a week as well as 30+ mares that were bred on farm.
She also foaled out and ground trained the foals until they were sold as yearlings. Ivy was in charge of the sale preparation team as the yearlings and occasional mares were sold in the breeders sales. She graduated with a Masters in Animal Physiology in 2014. Her master thesis was a study on oestochondritis dissecans in yearlings and its effect on performance in 2 and 3 year old racing standard bred race horses.